Sharing is good karma:





The books are in no particular order but we liked them all. We mostly check them out from our library. We enjoyed them all. I will add more titles as I remember them. It was not easy to think of all the books we have read and loved in the past years.
For more books we loved, see also the sections Picture Books Series, Children's Classics, Dragons, Dinosaurs, Pirates & Ninjas,  Wordless Picture Books, etc.
Check the entry Free Books Online for more books.
Little Polar Bear and the Brave Little Hare
My son loves all the books about Lars. They are adorable.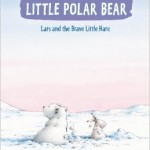 The Story of Frog Belly Rat Bone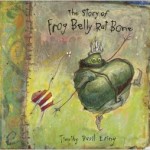 Press Here
Both my kids loved it even in kindergarten.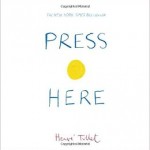 Tacky, the Penguin
Look for the audiobook too; it is very well done. My son absolutely adores Tacky's stories, for more books with Tacky, click here.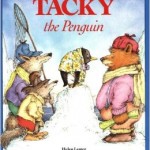 Zoomer  For two more Zoomer books , click here.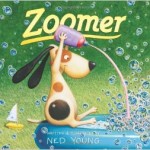 Click, Clack, Moo: Cows That Type

Little Bobo We also liked the other adventures of Bobo.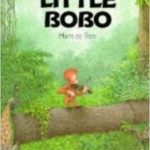 My Penguin Osbert and my son liked also the sequel My Penguin Osbert in Love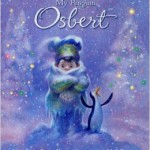 Pete the Cat and His Four Groovy Buttons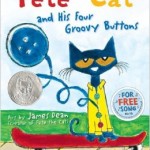 Pete the Cat: I Love My White Shoes
Of course, all the Pete the Cat books are great—you can even go online and find the songs—it's really worth it.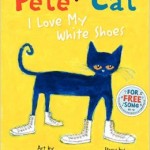 A Camping Spree With Mr. Magee and other Mr. Magee books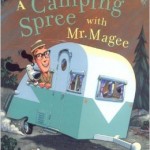 Ace Lacewing, Bug Detective: Bad Bugs Are My Business

The Gruffalo  (the short movie is absolutely delightful too; watch the movie trailer here)

Chloe and the Lion
We read it in kindergarten, a very nice book but it might be boring for very young kids.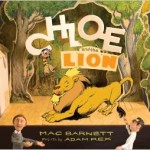 The Eleventh Hour: A Curious Mystery

The Three Little Aliens and the Big Bad Robot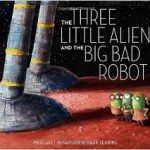 The True Story of the Three Little Pigs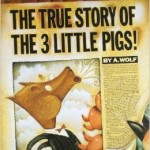 Stellaluna (watch online here)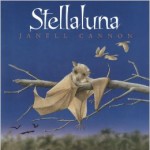 Noko and the Night Monster My son adores this book. Check out also Noko's Surprise Party.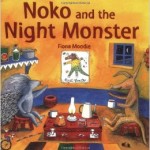 Frank Was a Monster Who Wanted to Dance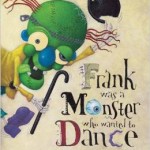 Knuffle Bunny: A Cautionary Tale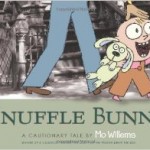 Knuffle Bunny Too: A Case of Mistaken Identity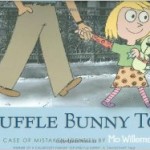 Knuffle Bunny Free: An Unexpected Diversion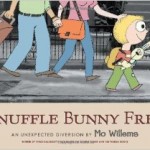 Those Darn Squirrels!
If you have squirrels eating seeds from your birdfeeder you can relate to this one but it is funny even if you don't.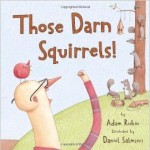 Those Darn Squirrels and the Cat Next Door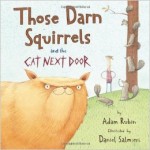 Walter the Farting Dog My son was rolling with laughter. If you have a kid who thinks farts are funny, definitely read this book.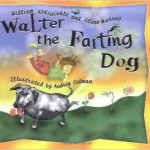 Sylvester and the Magic Pebble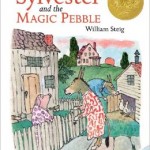 Library Lion (watch online here)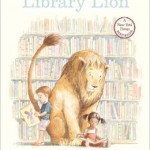 Diary of a Wombat (very funny)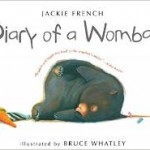 Monkey with a Tool Belt For little boys.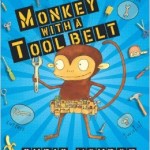 Monkey with a Tool Belt and the Noisy Problem  For little boys.

The Incredible Book Eating Boy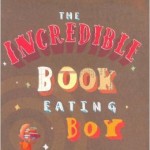 I Need My Monster (watch online here)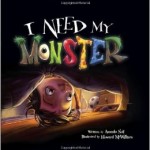 Lemon Sisters
I must include this book in my list because it is an old favorite of my daughter. She loved it so much that I actually bought her own copy.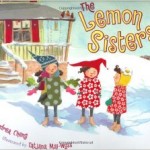 A Bad Case Of Stripes (watch online here)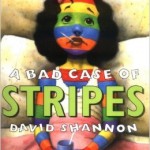 The Sandman: The Story of Sanderson Mansnoozie (The Guardians of Childhood)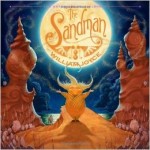 Library Mouse
Look for more titles: Library Mouse: A Friend's Tale, Library Mouse: A World to Explore, Library Mouse: A Museum Adventure, Library Mouse: Home Sweet Home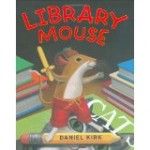 How Martha Saved Her Parents from Green Beans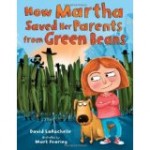 Little Pea Look up lso the other Little books, such as Little Hoot.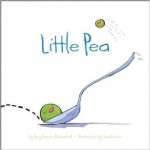 The Three Little Wolves and The Big Bad Pig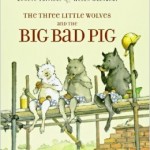 Why Mosquitoes Buzz in People's Ears: A West African Tale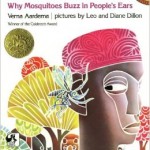 Louise, The Adventures of a Chicken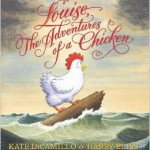 Ladybug Girl and Bumblebee Boy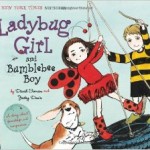 Goldilocks and the Three Dinosaurs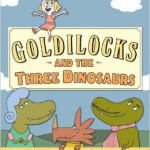 Leonardo, the Terrible Monster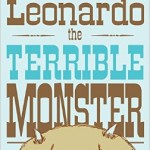 The Lion Storyteller Bedtime Book: World Folk Tales Especially for Reading Aloud
This is not a typical picture book. It's about 40 stories, 2 – 4 pages each, with illustrations. My kids loved them. I noticed there is a newer version on Amazon now.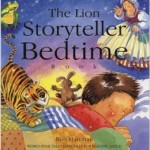 The Stinky Cheese Man and Other Fairly Stupid Tales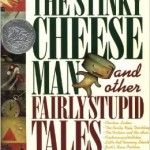 Scaredy Squirrel and its sequels.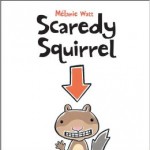 The Day I Swapped My Dad for Two Goldfish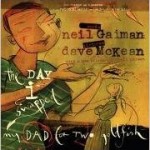 Ten Timid Ghosts on a Christmas Night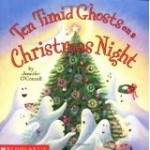 Nugget and Fang: Friends Forever–or Snack Time?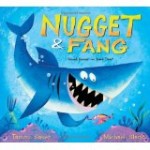 The Fantastic Flying Books of Mr. Morris Lessmore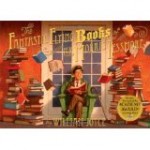 You Think It's Easy Being the Tooth Fairy?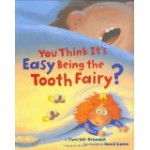 Five Nice Mice & the Great Car Race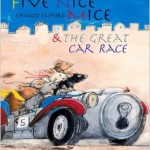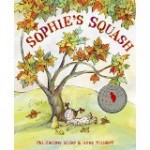 The Book with No Pictures (hilarious)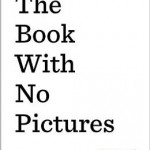 Miss Smith's Incredible Storybook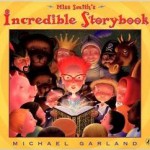 Double Trouble In Walla Walla My daughter liked it a lot, my son said it was okay but not his favorite.

Once Upon a Cool Motorcycle Dude (not enjoyable for very young kids)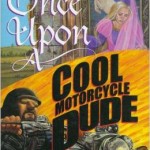 The Bear's Song  and its sequel The Bear's Sea Escape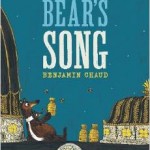 Annie and the Wild Animals (My daughter likes many books by Jan Brett)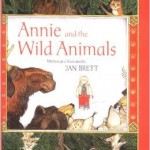 Unicorn Thinks He's Pretty Great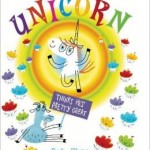 Chopsticks (very young kids would not get the puns)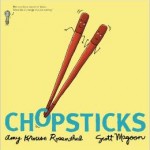 How to Bicycle to the Moon to Plant Sunflowers: A Simple but Brilliant Plan in 24 Easy Steps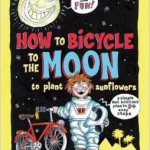 Lost and Found: Three by Shaun Tan (Lost and Found Omnibus)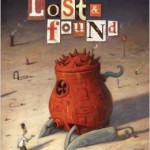 Warning: Do Not Open This Book!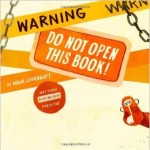 The Adventures of Beekle: The Unimaginary Friend (my son said it was okay but my daughter loved it)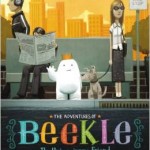 The Book That Eats People This book was a huge hit—I try to snap their fingers and hands (and heads) while reading this book and I think it was extra fun. My daughter is eight and really enjoyed this one too.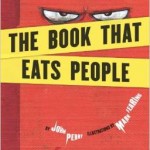 Once Upon an Alphabet: Short Stories for All the Letters (a really cute book, no wonder it was on the "Best Books" list in 2014)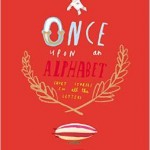 The Big Orange Splot (I liked the message, especially for my daughter who is under peer pressure a lot)

Wumbers My kids enjoyed this one a lot, took turns reading it. I think, however, that kids who cannot read yet or are just starting to read would not enjoy it as much. My kids are almost 7 and 8 now and it was just right for them.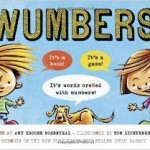 Hooway for Wodney Wat My son LOVED this one. We also read its sequel Wodney Wat's Wobot.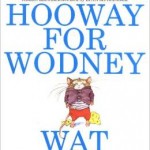 Blizzard (a true story)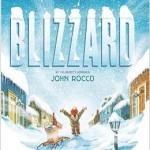 The Scrambled States of America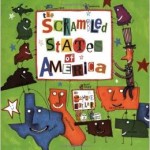 Zombie in Love and Zombie in Love 2 + 1

Open Very Carefully: A Book with Bite

Cinder Edna My son (almost 7) said it was okay, my daughter (8) really liked it.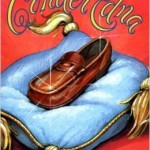 Falling For Rapunzel  (funny)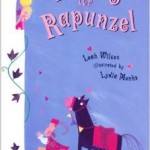 Max's Castle (full of wordplay so kids who can read at least a bit will enjoy it more)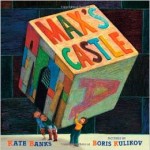 Violet and Victor Write the Best-Ever Bookworm Book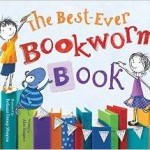 Fortunately (funny)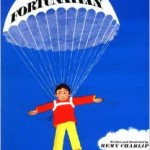 Miss Alaineus: A Vocabulary Disaster (My daughter in 3rd grade liked it. My son in 1st grade did not enjoy it much. I think kids younger than in 3rd grade would not like it)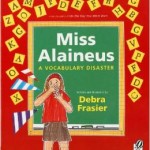 Lon Po Po: A Red-Riding Hood Story from China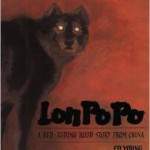 The Boy Who Grew Flowers (My daughter liked it a lot, my son said it was just okay—not much action in this one, just a nice story)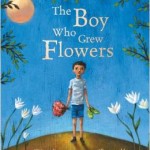 My Three Best Friends and Me, Zulay

A Funny Thing Happened on the Way to School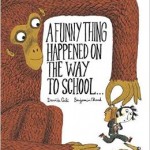 Beautiful Warrior: The Legend of the Nun's Kung Fu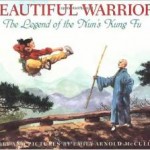 Luck of the Loch Ness Monster: A Tale of Picky Eating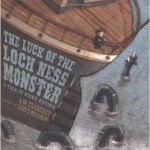 The Grudge Keeper (my 9-year-old daughter liked it)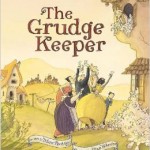 The Witch's Walking Stick (my 9-year-old daughter liked it)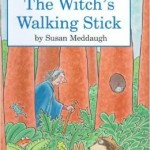 Trafalgar True (dragons) This is a series, for a full list click here.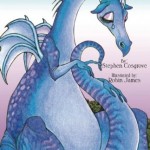 What Do You Do With a Problem?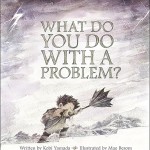 My kids are in 5th and 7th grade now and we no longer read picture books but the following books are some that I have seen come out and have good reviews:
Do Not Open This Math Book: Addition + Subtraction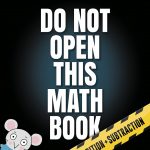 The Legend of Rock Paper Scissors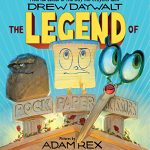 Star Wars Are You Scared, Darth Vader?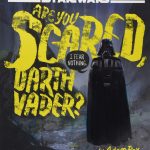 A Day in the Life of Marlon Bundo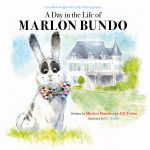 Rescue and Jessica: A Life-Changing Friendship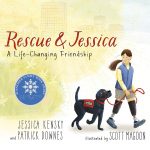 Here We Are: Notes for Living on Planet Earth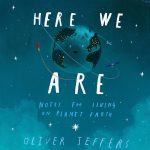 Princess Cora and the Crocodile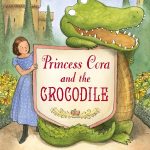 Sharing is good karma: