Sharing is good karma:










The following is a list of books that I either read to my kids at the age of 5 and 6 or audiobooks my kids listened to at that age. The fabulous thing about a lot of these titles (not all in this list) is that older kids won't be bored with them. If you are looking for a book to read to your children of different ages, many of these are a great choice.
To find excellent recommendations for other books to read aloud with your children, read my post The Case for Reading Aloud and Audiobooks.
Don't forget to check out my post about free audiobooks online.
My kids (and I too) LOVED the Lulu series:
Three Tales of My Father's Dragon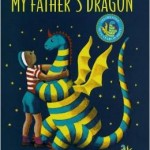 Henry and Mudge As of now, there are about 28 books in this series. Click here for a list of them.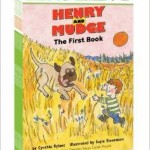 Nelson Mandela's Favorite African Folktales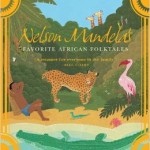 Frog and Toad CD Audio Collection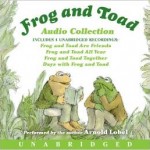 The Mouse Tales CD Audio Collection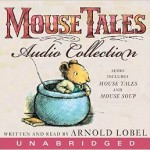 Magic Tree House (series) Click here for the complete list.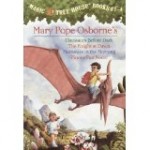 Clementine Here is a list of all titles in this series.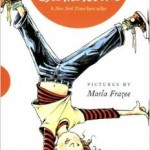 Ivy and Bean Here is a list of all titles in this series.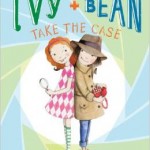 Murmel Murmel Munsch (We have the older version The Best of Robert Munsch)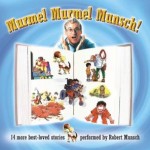 Half Magic  I am sure they would have loved the other books in the Tales of Magic series because they both loved this one (my son listened to it at 6, my daughter at 8 so I guess it is one of those books that is popular with a wide range of ages). Update: We have read two other books in this series and they enjoyed them too.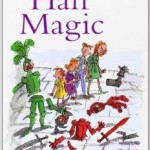 Dinosaur Habitat My son was 5 when we read it. He loved it.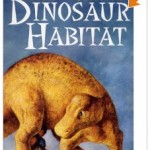 Charlie and the Chocolate Factory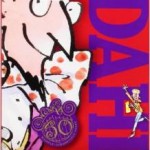 Otherwise Known as Sheila the Great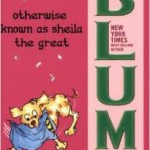 Ms. Piggle-Wiggle  Our kids' favorite—my daughter likes to listen to the books even now in 3rd grade; she's loved the books since kindergarten.

The Great Brain My kids (6 and 8) liked it it. I wouldn't read it to a 5-year-old though.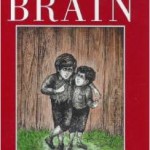 The Boxcar children For a complete list of the books in order click here.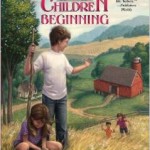 The Littles (series)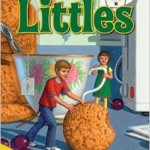 Ragweed (Tales from Dimwood Forest series)

The Story of Doctor Dolittle  My son, 6 loved it, my daughter, 8 didn't care for it much.

The Cricket in Times Square We listened to this book on our way to Disney and loved it.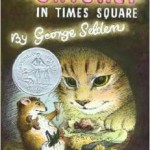 The Miraculous Journey of Edward Tulane Although the vocabulary is a bit difficult at times, it can be explained. My kids listened to this book when they were 5 and 7 and loved it.

The Doll People (4 books, click here for a complete list of them in order)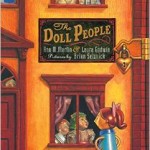 The New Kid at School and Revenge of the Dragon Lady I am sure my son would listen to all of the other books in the Dragon Slayers' Academy series but I'll let him read it instead. He LOVED them.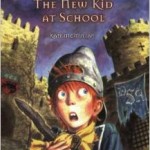 The World According to Humphrey and then we read all the other books in this series.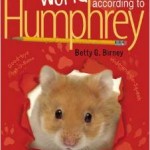 Soupy Saturdays with the Pain and the Great One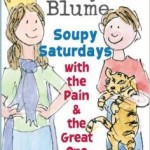 Frankly, Frannie series For a complete list of titles, click here.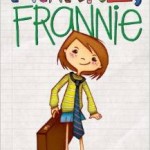 Junie B. Jones (series) You can find a complete list here.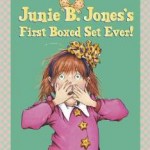 Judy Moody (series) You can find all books about Judy Moody here.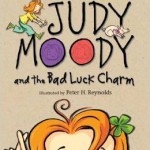 James Herriot's Treasury for Children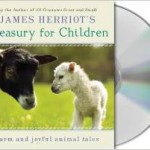 Moongobble and Me (series) For a list of the books in the right order click here.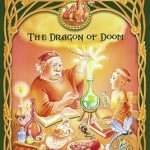 The Mouse and the Motorcycle The sequels can be found here.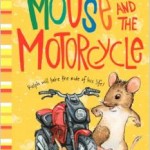 The Spiderwick Chronicles Here is a complete list in the right order.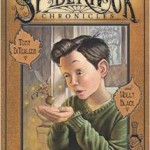 Dragon Rider My son refused to play or do anything else until he finished listening to this book. He sat on the couch for hours.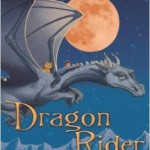 The Children of Noisy Village Astrid Lindgren is a great author. This book has been one of my daughter's favorites since she was 5 or 6. We read it in Czech because it is very popular in the Czech Republic. However, I have scanned reviews of the English version and people in the US rave about this book as well.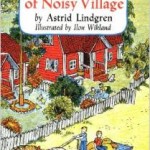 Lotta on Troublemaker Street Another gem by Astrid Lindgren. Check ratings and read reviews here.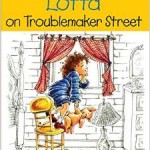 Emil's Pranks My daughter read the book in Czech and enjoyed it (more reviews are here). Like all other Astrid Lindgren books, this one didn't disappoint. It is even better for little boys. You can find more titles about Emil on Amazon (then check the ratings on www.goodreads.com, or check out other books by Astrid Lindgren on www.goodreads.com)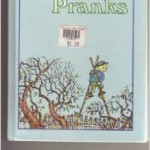 The Hobbit My son LOVES The Hobbit. I read it to him in Czech (which was probably harder for him than if we had read it in English). He says it is one of his favorites of all times. He was 6 ½ when we read it.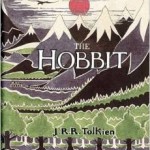 The Big Big Big Book of Tashi For a complete list of books in Tashi series click here. My son is reading this book independently right now but I've read reviews (and believe them) where people mentioned it was a great book to read aloud to younger kids. Each page has a big picture and only a few sentences. There is a picture of a map at the beginning of the book and my son constantly follows Tashi's journey there (Dragon's Cave, Giant's castle, Mountain of White Tigers etc.). The stories about Tashi's adventures are available in separate books. I just chose one that contained more stories together. I also discovered a website about Tashi books.

Chitty Chitty Bang Bang My kids loved this one.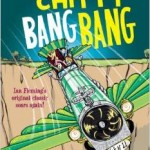 Catwings (My son loved this series–he read it on his own in 1st grade)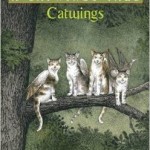 Tales from the Odyssey  A great read-aloud for kids 5 or 6 and up. We listened to the audiobook.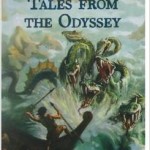 Jeremy Thatcher Dragon Hatcher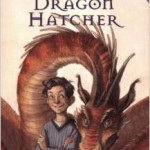 Homer Price (my son listened to this audiobook two months before he turned 7 and I m not sure if he would have enjoyed it a year ago–save it for later if you have a five-year-old)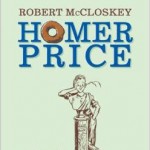 8 Class Pets + 1 Squirrel ö 1 Dog = Chaos (funny and short)

A Mouse Called Wolf and other stories by Dick King-Smith. A lot of parents recommend books by this author. We read this one and liked it.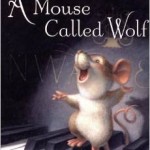 The Adventures of a South Pole Pig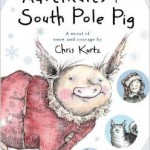 The Best Christmas Pageant Ever For a list of books in The Herdmans series click here. It is hilarious as a lot of reviews said. We are currently listening to the other books in this series.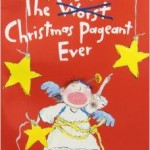 Here is a list of other books my kids didn't listen to but are recommended on several websites for this age group.
Twelve Kinds of Ice (recommended as read-aloud for winter)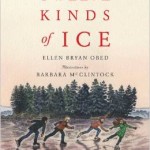 The Box of Delights Try to find this edition which is unabridged and has beautiful illustrations.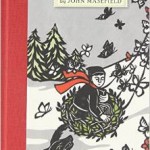 The Life and Adventures of Santa Claus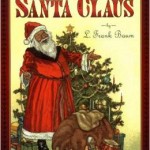 Letters to Anyone and Everyone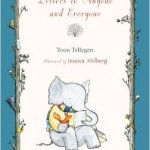 The Squirrel's Birthday and Other Parties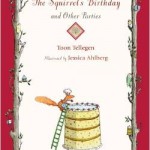 The Milly-Molly-Mandy Storybook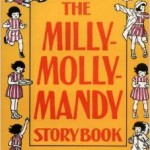 Favorite Thornton Burgess Animal Stories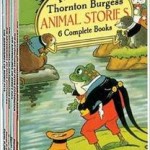 Beyond the Pawpaw Trees and its sequel The Silver Nutmeg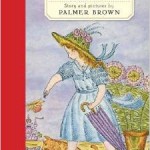 A Matter-of-Fact Magic Book: No Such Thing as a Witch For a list of books in this series click here.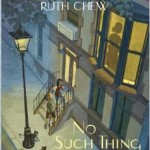 Jacob Two-Two Meets the Hooded Fang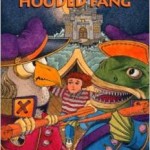 Jacob Two-Two and the Dinosaur and Jacob Two-Two's First Spy Case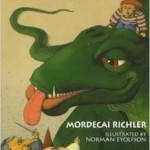 You're a Bad Man, Mr Gum! To get a better idea about this series, click here.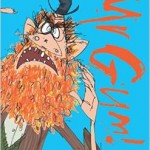 Stig of the Dump I am not sure if this book is more appropriate for boys or if girls enjoy it too. Read the reviews to find out more.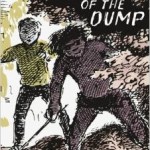 Five Children and It Read more reviews here.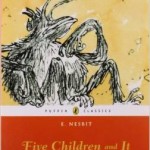 The Wind in the Willows A classic many people swear by. We tried it but it was too lyrical for my daughter. My son liked it but we didn't continue reading because I want to read to both of them. I guess it depends on your child–either they enjoy it or not.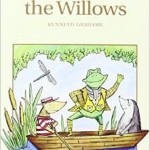 Mrs. Frisby and the Rats of NIMH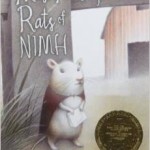 Bogwoppit  A lot of people recommend it for this age group but it is probably not well known. Read more about it here.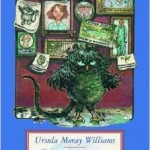 The Wonderful Wizard of Oz  Oz books (click here for a compete list) are very popular with children in this age group.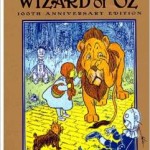 Little House books by Laura Ingalls Wilder (Little House in the Big Woods/On the Prairie/etc.) If boys are bored, you can skip to Farmer Boy.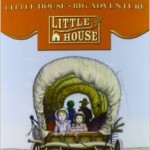 Akiko series, e.g. Akiko on the Planet Smoo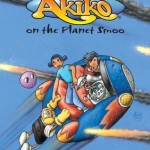 Princess Tales   If your daughter likes fairy tales, this series is apparently very popular with a lot of girls (e.g. The Fairy's Mistake, The Princess Test and others). My daughter is not a fan of fairy tales so she will probably never pick these up. Many Moms read these stories to their 5-year-olds so they are good read-alouds for princess lovers. I have seen books by Gail Carson Levine recommended by parents on quite a few discussion forums.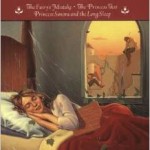 The Trumpet of the Swan This book is probably rather poetic but my son likes that type of books. He enjoyed Stuart Little so I have it on my list.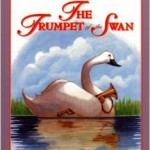 Marigold and the Feather of Hope, The Journey Begins  For a complete list of books in The Fairy Chronicles series click here.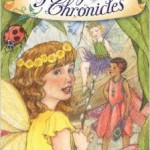 Martin's Mice Check out the ratings and reviews here.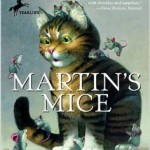 The Worst Witch Check out great ratings, reviews, and other titles in this series here.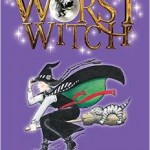 Jenny and the Cat Club  Read reviews here.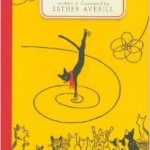 The Iron Man  The title was changed to The Iron Giant to avoid confusion with the Marvel Comics character Iron Man. Read more about this book here.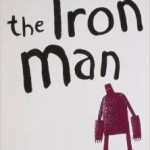 Ug: Boy Genius of the Stone Age More reviews can be found here. Something a bit different, parents recommend to read it together with your child.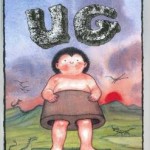 The Tales of Tiptoes Lightly Parents read it to younger kids, suitable for very young kids but also for 5-, 6- and 7-year-olds. I don't know the reading level but if somebody finds out, please, post it in comments!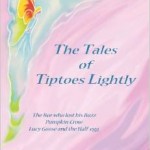 Fairy Dust and the Quest for the Egg (A Fairy Dust Trilogy Book)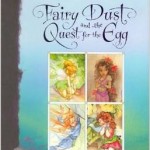 Prince Puggly of Spud and the Kingdom of Spiff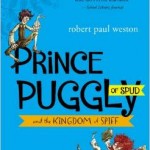 Sharing is good karma: