Sharing is good karma:










I will be adding books to the nonfiction section every time we read one we like because I don't want to post here books we have not tried ourselves. Check back for any updates.
Some books about famous people are also about a certain period in history so check also the section Books About History.
The Man Who Walked Between the Towers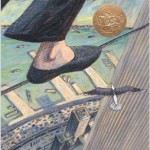 Then we watched a short part of the documentary about Philippe Petit on Netflix. My kids, especially my daughter are always curious about what everything we read about looks like in real. If your child is interested, you can watch a short video on Youtube.
The Right Word: Roget and His Thesaurus

Odd Boy Out: Young Albert Einstein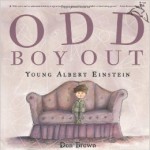 On a Beam of Light: A Story of Albert Einstein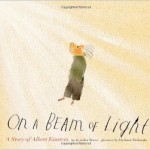 The Watcher: Jane Goodall's Life with the Chimps We also watched a short video with Jane Goodall.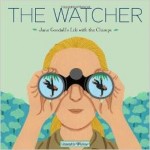 Balloons over Broadway: The True Story of the Puppeteer of Macy's Parade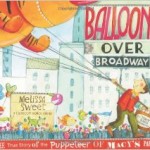 The Boy Who Loved Math: The Improbable Life of Paul Erdos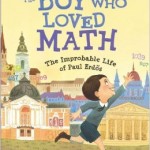 The following two books about Helen Keller were both good. We had them home at the same time. We read just one and then scanned the other one and read just whatever piece of information was not in the first one. Then we watched the movie (the newer version) The Miracle Worker on Youtube. My son (6) thought the movie was okay and asked some questions. My daughter (8) was fascinated both by the books and the movie.
Gus & Me: The Story of My Granddad and My First Guitar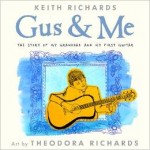 Dear Malala, We Stand with You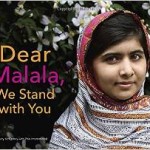 Mary Walker Wears the Pants: The True Story of the Doctor, Reformer, and Civil War Hero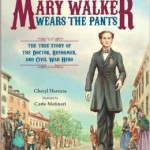 The Noisy Paint Box: The Colors and Sounds of Kandinsky's Abstract Art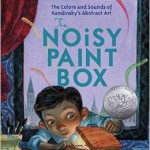 Josephine: The Dazzling Life of Josephine Baker (a bit too long for our taste, boring for my son in 1st grade but an interesting story, suitable for grades 3 and up I think). We went on Youtube afterwards and watched a few of her dances.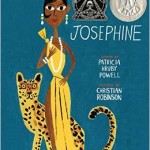 Manfish: A Story of Jacques Cousteau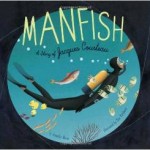 Now & Ben: The Modern Inventions of Benjamin Franklin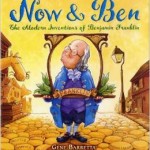 Solving the Puzzle Under the Sea: Marie Tharp Maps the Ocean Floor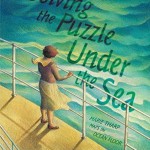 I am Abraham Lincoln (Ordinary People Change the World). Look for more books like this on Amazon under this title.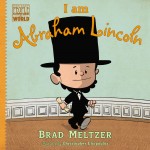 !! Not exactly picture books but I was afraid you could miss this series. They are about famous people so they kind f belong in this category anyway. My daughter (in 3rd grade) loves this series that we discovered this year. Jim Trelease suggests grades 2 – 5 as a read-aloud.
It is called Who Was … or Who Is …? For a complete list of books in this series click here.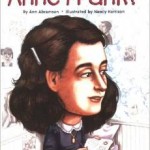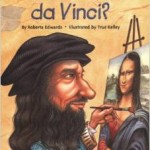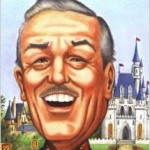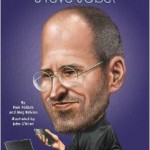 The following books are not exactly picture books like the other ones; they are thin paperbacks for elementary school kids full of pictures though. To see more books and CDs about musicians visit my entry Music.
Vincent van Gogh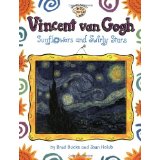 I think a child younger than my son would not enjoy this book, it is geared toward elementary school kids (6 and up). My kids, especially my 8-year-old liked it a lot because there were a lot of interesting facts in this book (but simply said).
Lives of the Musicians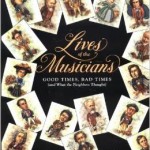 We read a chapter about Beethoven and learned interesting facts about him (very well written for kids).
Wolfgang Amadeus Mozart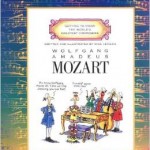 I had not known about Getting to Know the World's Greatest Artists series by Mike Venezia until I began looking for biographies for children. We really liked it because it is written in a simple language, very understandable and interesting. We appreciated the pictures, drawings that showed Mozart and his family, places Mozart visited. What we disliked a lot were the cartoons that were trying to make the book funny. My son (6) did not understand half of the jokes and they just didn't feel right. I would still recommend this book–just ignore the cartoons.
Sharing is good karma: