Sharing is good karma:










Sometimes it is very convenient to let the kids watch a show and have some peace and quiet at the house (especially on a Sunday morning if you have an early riser). And if they can learn something at the same time it is an added bonus. Here are some tips for you if you don't know about them yet.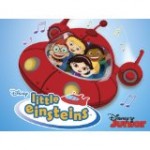 Little Einsteins I think everyone is aware of Little Einsteins; our kids loved them and we thought they were kind of educational. We never watched them on TV, we just owned 8 DVDs so my knowledge of this show is limited. There is a Little Einsteins channel on Youtube where you can find a lot of episodes. You can also check out Playlist 1, Playlist 2, and Playlist 3.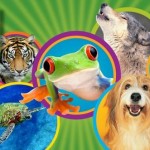 You can find a lot of educational videos on National Geographic Channel ($3.99 a month). Our kids loved anything with animals (Wild Detectives, Awesome or Amazing Animals), they enjoyed Making Stuff, and my son LOVED Toot & Puddle (we also read all the Toot & Puddle books).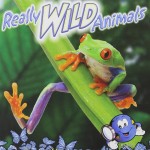 National Geographic also made a series called Really Wild Animals. We have never bought them because I could just borrow them from our library but after we watched the first one we were hooked. We had our favorites, which are not included in this set but you can just try your luck at your library or look here to see what other DVDs there are in the series.  I found Totally Tropical Rainforest and Dinosaurs and Other Creature Features on Youtube – to view them, click here.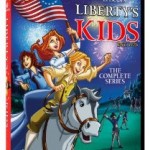 If you have school-aged children, you should not miss Liberty's Kids, a series about American history. Or save the playlist from Youtube to your favorites.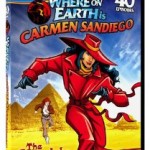 Where on Earth is Carmen Sandiego? I just added this DVD series to our list because of the raving reviews but we haven't watched it yet. I'll give you an update in winter when we have more time to watch TV. If you want to check it out for free before you order anything, you can find the videos on Youtube.
Other Popular Series
Although we have never watched the following two titles, I feel I must mention them here because a lot of parents are very happy with these DVDs:
Mythic Warriors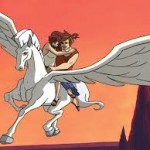 I just came across this animated series about Greek mythology and having majored in classical languages and literature, I couldn't resist posting it here. Click on the link provided to see a playlist on Youtube.
I also discovered a series Animated Hero Classics. To see a playlist of episodes on Youtube click on the link provided. We have not watched any but I think my kids did in school.


I have stumbled upon this list online. Erica's blog is very useful and I love her recommendations.
Sharing is good karma: