Sharing is good karma:










I still remember how ill at ease I felt when my 18-month-old daughter placed a piece of chalk in my hand and asked me to draw something for her on the tumble track trampoline during our "Mommy and Me" gymnastics class. My problem was (and still is although I have gotten better over the years thanks to the books I bought for my children) that I did not know how to draw much else than a sun, a simple house, a flower, a train and stick figures. Let's be honest here—I have never been much of a drawer and it is definitely not my strong suit. So how could I steer my kids away from the same frustration I felt when faced with a simple task to draw something a bit more sophisticated than a smiley face? Again, I went online and searched for help.
I ordered a few books whose titles mostly started "How to draw…" and followed the step-by-step instructions in them—and voila! Here was my first owl or a cool car. My husband would come home and laugh when looking at the pictures my kids were showing him, making remarks such as: "Mommy drew this? Unbelievable!"
Anyway, over the years we have bought other books related to art. My son was very interested in robots and monsters last year so I got him books to help him with those.
Here is a list of some. I am sure you can find more titles online, this is just an idea.
The first books we had when our kids were little:
Big Book of Playtime Activities
It is not just about drawing but gives you other ideas of what to do with your little ones.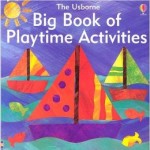 Squeaky Chalk: And Other Fun Things to Draw (And Do) When There's Nothing to Do!
We received it as a gift and my daughter really liked it.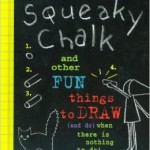 Later we added:
Ralph Masiello's Robot Drawing Book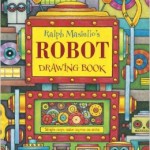 Ed Emberley's Drawing Book of Animals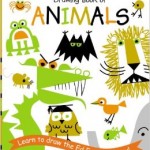 Ed Emberley's Drawing Book: Make a World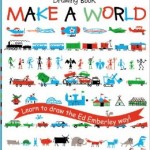 The Anti-Coloring Book

In the search for good coloring books for older kids (I mean not toddlers), I discovered The Anti-Coloring Book series. Reading about these books gave me a different perspective on coloring. Here are some quotes from the Introduction of The Anti-Coloring Book by Susan Striker and Edward Kimmel to give you an idea what I mean.
"…We give them coloring books that consist of drawings by highly skilled professional artists; we ask them to abandon their own adventurous journey toward creativity and stay within the lines. By the time they have completed the first few pages of the average coloring book, the only thing they will have learned is that adults draw better, by adult standards, than they do. At this point most children spurn their own refreshing and expressive drawings."
"…This book is intended to set free the child in all of us. Every project is designed to stimulate the imagination and spark creativity, to generate fantasy and expand a child's frame of reference. Most important, there is no uniform solution or correct answer to any of these projects…."
The following are on my list for future reference if we want to buy more books on drawing or coloring:
The Boys' Doodle Book: Amazing Pictures to Complete and Create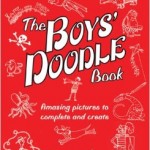 The Usborne Book of Drawing, Doodling and Coloring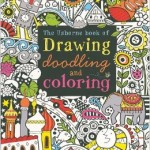 The books below are more suitable for older kids:
Draw 50 Buildings and Other Structures: The Step-by-Step Way to Draw Castles and Cathedrals, Skyscrapers and Bridges, and So Much More…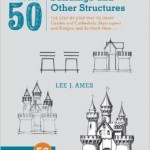 Draw 50 Animals: The Step-by-Step Way to Draw Elephants, Tigers, Dogs, Fish, Birds, and Many More…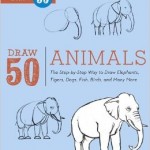 Coloring for Older Kids
Garden Party!: Flower Designs to Color My daughter wished for this book last year and she has colored in it quite often, usually at night when she wants to sit down and relax. If you have a girl (8 and older) and she likes to color, then the following tips may be useful to you.

My daughter does not enjoy coloring pictures such as princesses, fairies, animals, etc. She likes to color in different designs. We have looked at some other coloring books of this type online and she chose the following (less than $4 each):
Sharing is good karma: