Sharing is good karma:










Books on Science Experiments for Kids
When I was putting together the lists for my website, my daughter was waving this book in front of my face:
Smart Kids Science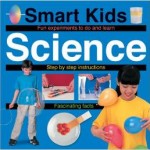 I picked it up at a dollar store somewhere and it had sat on our shelf for quite a while until my daughter noticed it one day and started flipping through it. She was really excited about some of the experiments in the book that were quite simple. Both she and my son did a few experiments with their Dad already. I don't know if it is worth the money on Amazon but I have discovered a book with a lot of great reviews that I ordered for Christmas. It is pretty cheap and I think my kids will be thrilled when they see it because they love to do science experiments at home. You'd have to rely on other people-s reviews here because I can tell you more in January or February after we use the book.
The Everything Kids' Science Experiments Book: Boil Ice, Float Water, Measure Gravity-Challenge the World Around You!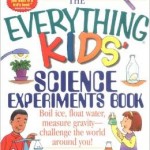 Science Experiments Kits
My kids got the following two kits for Christmas and have enjoyed doing several experiments so far. The nice thing about this is that I didn't need to supervise. My daughter (8) managed just fine without my help.
POOF-Slinky – Scientific Explorer Magic Science for Wizards Only Kit (9 Activities)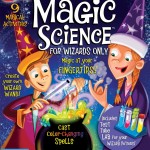 POOF-Slinky – Scientific Explorer My First Mind Blowing Science Kit (11 Activities)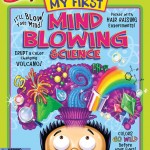 Science on the Web
As I was reading the School Library Journal, I have come across a post about a fabulous website for older kids (ages 13 and up). Sparticle claims to be the best science on the web and since I read a very good review, I think it is definitely worth checking out. My kids are only 6 and 8 so you just have to take my word for it and give it a try if you have older kids. It is FREE.
It will probably help you to read the review first.
Fun with Dry Ice

Many of you probably know about experiments with dry ice. I didn't think I'd post it here but we have had so much fun with dry ice three times already that I just want to post it here to give you a tip for fun afternoon or for an activity at a birthday party. We used dry ice at two birthday parties and I did dry ice experiments at my son's school on his "Star of the Week" day–every time it was a huge success.
The experiments are pretty easy. You just need to buy dry ice, have warm water, some dish detergent, a bowl or glass, maybe a plastic cup. Just be aware that if you get it the day before you actually do the experiments because it evaporates even in a cooler so you will have much less than what you bought. I always buy the pellets because they are easy to handle and I don't have to use any tools to chip off the ice.
You can google dry ice experiments and get plenty of results but it is enough if you watch the following two videos.
8 Dry Ice Experiments Compilation (I did not do all in case you are wondering)
Kids always had fun with the smoke and loved the never ending bubbles. My kids spent two hours playing with them, using bowls and spoons yesterday afternoon when I brought home the leftover dry ice from school. They had a blast. I think that kids in school were pretty excited too. They loved touching the bubbles and popping them (smokes comes out of them). All that fun was definitely worth the $10 I paid for the dry ice.
Click on the link above for tips on great books.
Lists of books grouped by a theme.
I have stumbled upon this list online. Erica's blog is very useful and I love her recommendations.
Cool and Easy Science Experiments
Here are a few simple science experiments we have recently tried and enjoyed:
Rainbow milk science experiment You can also watch a video here.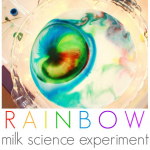 Melting Ice science experiment with salt and colors (We did it in the yard–less mess in the house.)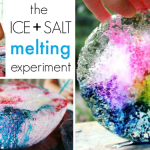 Make a Simple Lava Lamp experiment

Balloon Rocket



We only had round balloons at home and they worked fine. We did the experiment in the yard. Then our kids tried the experiment at a friend's birthday party with the long balloons and they work a bit better but don't give up on this experiment if you only have the regular kind.
Bubble Bomb We added food coloring to the water to make it more fun.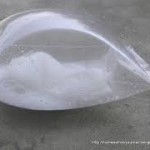 Dancing Raisins



We have only tried raisins so far. Our raisins were pretty big and we found out that they danced better when we tore them into smaller pieces.
Mentos Diet Coke Geyser We used the tube (bought it on Amazon) to make the experiment easier for us and less messy.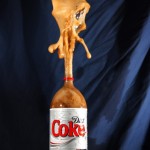 The Leak-proof Bag science experiment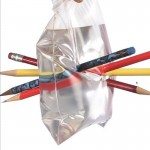 We did it in the yard, which paid off because the kids pushed some pencils all the way through and we had a small water fountain (they loved it too!)
Walking Water We used 6 cups (2 rows of 3 cups each).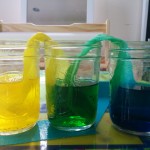 Sharing is good karma: