Sharing is good karma:










I am very picky about what our kids watch. There are some shows that are very nice and pleasant, series that have a different vibe than most of the stuff on cartoon networks. Some of them came to the US from Europe.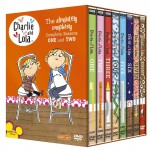 Our favorite show is Charlie and Lola. If you don't mind watching it online, here is a playlists of many episodes on Youtube.

I could try to describe my reasons but when I looked up the DVDs on Amazon to post a link here, I happened to see a nice summary by one reviewer that says it all:
Okay, so I loved Charlie and Lola the first time we flipped on Disney for Baby Jane, but if it's possible, I have fallen further in love with this show since I bought the first two seasons in boxed set. Here's why:
The children are thoughtful and kind to one another (no bratty sass);
Charlie and Lola are loving brother and sister in an age where siblings are rivals;
They work through their problems together;
They use their imaginations, in fact, the show's foundation is based on using the imagination;
The kids are adorable, realistic to their ages, and have wonderful senses of humor.
I couldn't resist and post two shows that are originally not in English but because there is hardly any talking, kids in the US can enjoy them as well as our kids did. Except nobody knows about them here unless you are from Europe. The shows are so old that I still remember watching them as a child.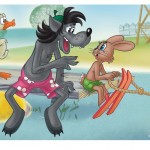 Well, wait a minute! or sometimes called Well, Hare, Wait!
Soviet equivalent of the American cartoon series "Tom and Jerry". The adventures of wolf bully and a mischievous hare are really hilarious and were loved by every kid in the former eastern block. There is not much talking but I found one with English subtitles (click here to watch on Youtube). Click here for another playlist.
Caillou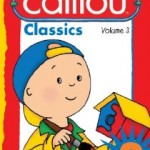 To view on Youtube, click here. Our kids used to love this series so much that we (the parents) were almost sick of it.
Little Bear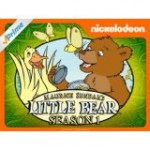 This DVD series was recommended to us by my daughter's pre-school teacher and both my kids loved it. I didn't find any full episodes on Youtube. But you can watch them on Amazon Prime Instant Video.
Little Einsteins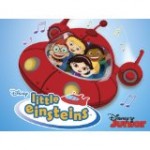 I think everyone is aware of Little Einsteins; our kids loved them and we thought they were kind of educational. We never watched them on TV, we just owned 8 DVDs so my knowledge of this show is limited. There is a Little Einsteins channel on Youtube where you can find a lot of episodes. You can also check out Playlist 1, Playlist 2, and Playlist 3.
Kipper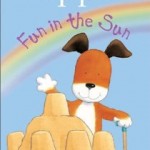 For very young kids. You can find some episodes on Youtube here.
Sharing is good karma: