Sharing is good karma:










I have listed several products (such as lunch notes) in the category Family Bonding under Other Stuff. I highly recommend the lunchnotes; my kids love them. To read the post, click here.
Stainless steel lunch container


There are several stainless steel lunchboxes on the market and I am not claiming this is the only best option—but just in case you are hunting for a one, we've been very happy with this one for years. I also love the little container that is leak-proof because I make Greek yogurt dips and these containers are perfect for those.
Hydroflask Insulated Stainless Steel Water Bottle (24 oz)
It took me years to find a water bottle I'd be happy with. I didn't want plastic for my kids and disliked anything with straws because sooner or later there would be mildew growing somewhere. Since we hike a lot and water gets disgustingly warm in many bottles during summer months, I searched for a stainless steel insulated bottle. This bottle meets all my criteria and we have different sizes at home—the smaller one (18 oz) for school, the larger one for day trips. Please, note that I buy a certain size of lunchbox to fit this bottle in; it may be too tall for your child's lunchbox. You may want to buy the smallest size (12 oz), which is perfectly fine for most kids. I just like to encourage my kids to drink more water during the day.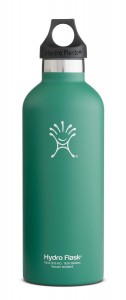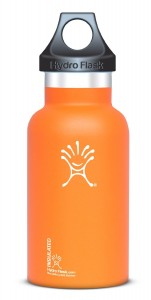 Both my mother and my mother-in-law liked these bottles so much last summer, especially the fact that water stayed cool in them on hot days, that I left my kids' bottles in Europe and bought new ones after coming back home. The only drawback I can think of is that they are not as light as plastic bottles so your backpack gets heavier for hiking. But I'd still prefer these bottles to anything else; at least we get more exercise.
Here is something I found when looking for things to do with kids at my daughter's birthday party. Another two friends of mine used the idea too and it was a success. If you are looking for an easy art project that will feel special, buy small canvas panels (right now $13.10 for a set of 12 on Amazon), sharpie markers and mod podge (to create the glossy finish, it can also be used for other craft projects) and let kids' imagination run wild. It is not messy but they can take home something more than just a regular painting, something they can hang up on the wall. If the price goes up on Amazon, try www.discountschoolsupply.com for both products (canvas, mod podge)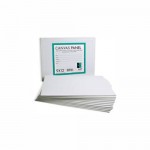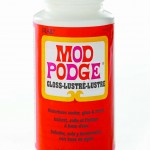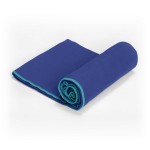 While packing for our vacation in Costa Rica, I was very unhappy about the size of our beach towels. I kept thinking how much space they'd take up in our suitcases and how difficult it would be to take them along on our hikes ending up on the beach. I was complaining to my friend about it when she suggested buying microfiber towels that are very light and small. I had never heard of them before but took her advice and went online to see what was available. Based on the reviews I chose this Sport and Travel Towel (the sport size, not the beach size) in four different colors and couldn't be happier. We used them all summer during our vacation and trips and simply loved them. Maybe you are like me and it didn't occur to you that these towels exist and would make your packing for trips so much easier so I added this tip to my list here.

Our kids always envied us when we went camping that we had our hands free at night because we wore our headlamps. These headlamps for kids made a wonderful Christmas gift. I don't have to tell you that they are fun even in the yard, you don't really have to go camping.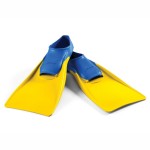 Long Floating Fin In the past two years we went often swimming in the ocean during our vacation and felt better when our kids wore flippers. They swam faster and felt safer because swimming didn't tire them out as much and they could stay in the deep water longer. They liked their flippers so much that they used them in a pool as well. If you are looking for great flippers for kids, we are very happy with these.
JanetBasket Twilight Large Aluminum Frame Basket I got a similar shopping basket from a friend probably ten years ago. It is still in a good shape and I have been asked (while shopping) many times where I got it. If you find it at your local Marshalls or see similar baskets online just try it. I don't really know what brand mine is.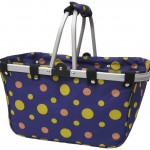 Sharing is good karma: