Sharing is good karma:










When my son was turning 5, we decided to throw a space themed birthday party for him, so I did a research on activities related to that and discovered the Stomp Rocket. An instant hit with everybody. Then we visited our friends one day and my kids were excited about Snap Circuits Jr. they found in their playroom. While browsing on Amazon, I accidently stumbled upon OgoDisks, which turned out to be a fabulous outdoor toy (read more about it in the section Outdoor Fun). We have been asked a few times where we got it when we played at a park.
To save you the trouble and hours spent clicking away on the Internet, here are some of the things with great reviews that you may like too.
Doinkit® Darts A hit at our house, magnetic darts work great. My husband even goes to our kid's room to throw a few darts just for fun.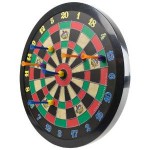 Melissa & Doug Deluxe Magic Set A cute set, my daughter likes to practice the tricks.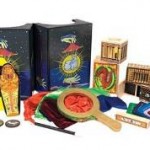 Snap Circuits Physics Kit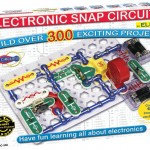 Once your kids master the junior version, you can add this one to your collection. My daughter got this set for Christmas at the age of 8 and loved it.
Snipe Game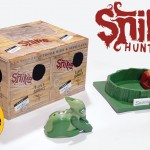 This is a nice version of hide-and-seek game. The snipes make chirping noises and kids (adults too!) race to find the other team's snipe first. A friend of mine just asked me what it is called when she came pick up her kids and they didn't want to leave because they were in the middle of this game.
Perplexus Original Maze Game
Both my daughter and my son like to try their dexterity and roll the marble in the maze.

Ultra Stomp Rocket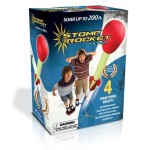 My son's favorite toy. We also used it for his space party and the kids had a blast with it!
Imaginets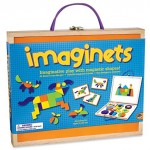 We had several similar sets from the Czech Republic (that's where I come from) but this set would work great if we had to look for one here. You can let your imagination go wild and construct anything using the shapes provided.
Orb Factory Magnetic Mosaics Kids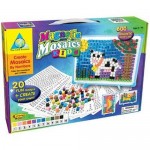 My daughter absolutely loved it! She is too old for this game now so we gave it to her little cousin. If you are looking for a quiet activity, this is it!
Pogo Jumper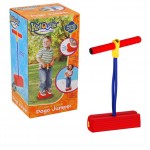 My kids still take this jumper with funny squeaking noise out occasionally but I think it is more appropriate for younger kids.
Doll House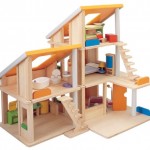 I had to include this doll house in my list although I see the price has gone up because it comes with furniture too. I bought this house a long time ago when my daughter was 2 or 3. I'd say my son has played with the house even more than she did. He'd place animals and either action figures in it, used the wooden furniture I ordered separately. Although not among the cheapest I still think it is worth the money if you know you'll get years of use out of it. My son is almost 7 and still asks for it now and then. I chose this house because of the modern design and because I was looking for a house that could be accessed from different sides and more open than regular doll houses (more kids can play at once).
Sharing is good karma: