Sharing is good karma:










I was not sure if I should even create this category. But then I thought about those times I recommended some trips to several friends and they all loved it.
For those of you who don't know our family, we love to spend time outdoors so in this section I will post tips for trips we love. We live in northern NJ so if you are not from the area, the local trips are not for you. I am not sure if anybody is interested in our longer trips and vacations. Let me know if you are and I might start posting those too.
Storm King Art Center (New Windsor, NY)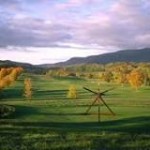 A beautiful place to walk all day and admire art. It is an amazing setting for art, lots of open spaces. Our kids LOVE it here and we always spend the whole day here. We always visit this open-air museum in the fall during the foliage.
Duke Farms (Hillsborough, NJ)

This is a huge estate that was open to public in May 2012. You can either walk there or explore this piece of land on a bike (which we almost always do). It is actually ideal for family biking because the paths are either paved or very well maintained (gravel) and mostly level. The kids don't get bored because you can stop anywhere and play in a meadow or by a pond, and the network of trails gives you a lot of options where to go so each trip can be a bit different. It is free, with nice bathrooms and cafeteria. I highly recommend this trip to anybody—great for strollers too.
The New York Botanical Garden (Bronx, New York City)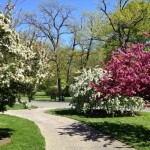 Although people are aware of it, they don't often realize that this botanical has a very outdoorsy feel to it. You can walk in the forest or on a meadow, among the trees; pull out a carrot in the family garden, plant a flower or vegetable, explore the nature through a microscope in the children's garden, and so many other things. It is great all year round so if you like it there, family membership pays off after two or three visits. The exhibitions are always wonderful.(Bronx, NY)
New Jersey Botanical Garden Skylands (Ringwood, NJ)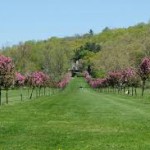 Not a typical botanical garden. It is located near Ringwood SP and you are basically in the woods. The gardens are free, there is only a parking fee in summer ($5). The area around the manor (you can book a tour there too) is open and it is a lovely place where you can have a picnic, play etc. It was always a very relaxing outing for us when the kids were little because we felt we got away from the hustle and bustle but didn't have to walk anywhere far. There are also hiking trails there so it is a nice trip for all ages.
Bushkill Falls (Bushkill, PA)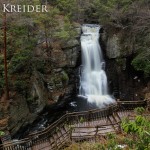 (1 ½ hours from our house) A very nice hike if you avoid the crowds on major holiday weekends.
Minnewaska State Park (Kerhonkson/Ulster/NY)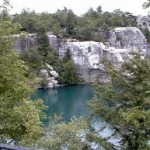 We used to hike here before our kids were born when we lived in CT. Then we stopped visiting this beautiful state park when they were little because it is an hour and half away and it doesn't make sense to take a toddler on such a long trip to walk for two hours. As our kids got older, we started taking them there for gorgeous hikes.
Sam's Point (

Cragsmoor, NY

)

(1 ½ hours from our house) We have always known about Minnewaska but we were not aware of this hike until our friends took us here last year. What a beautiful hike—rocks, water, wonderful views, everything we love. Our kids keep asking to go back.
Dingmans Falls (

Dingmans Ferry

, PA) and George W. Childs Recreation Site (

Dingmans Ferry

, PA)

Click here for more info, or visit Wikipedia. You can also find reviews here. The last time we came to this park was two years ago when we could visit just the falls because the other park was closed for renovation.  We used to visit this place regularly because we love evergreens and the creek and cascades along it were very accessible so our kids could play by the water all day (they'd throw rocks and pretend to fish). It is not a long hike, rather a walk along the creek (a loop). We have not been there since they reopened the park but from what I have read it is still worth visiting if you want to get out of the city (I was just afraid that the renovation might have ruined it).
We would always start at Dingmans Falls, then drive to the Child's recreational site. You need to know where to go to find it. That's why I included several links to help you locate it if you head there.
Sharing is good karma: